Do you have a business that has been exposed (or do you think it has been exposed) to COVID-19? KSS is a cleaning and disinfection company specializing in the Covid Tunisia disinfection of environments and the elimination of viruses that threaten the health of its occupants.
We clean and disinfect nursing homes, supermarkets, pharmacies and any other type of business to contain the spread of the virus and protect your employees and customers from infection. Our team of experts are here to help, and we're just a phone call away.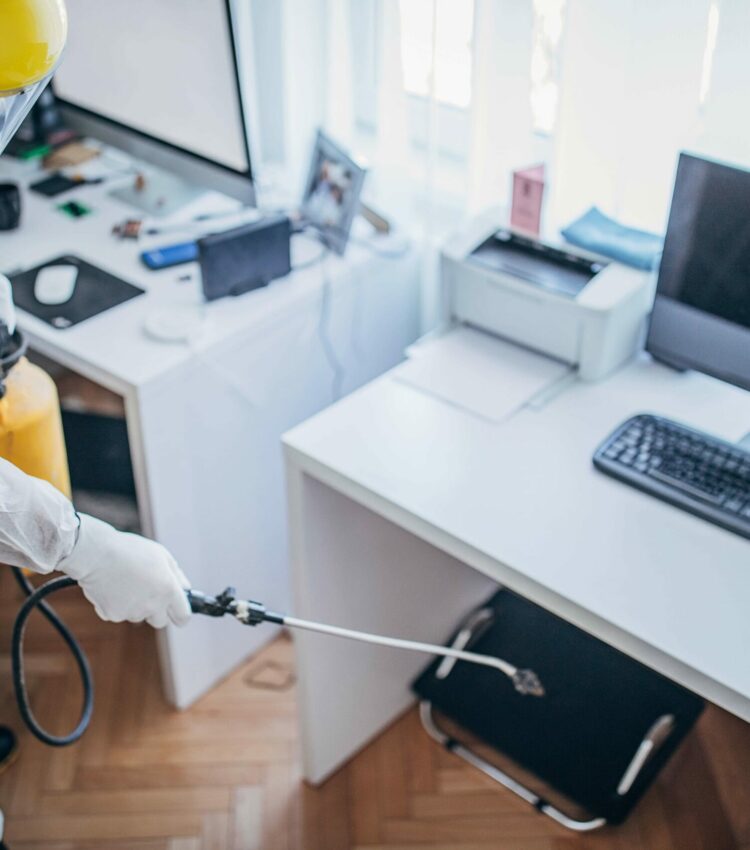 Covid Tunisia cleaning and disinfection company
KSS cleaning provides professional Covid Tunisia cleaning and disinfection services for Coronavirus (Sars-CoV-2) to stop infection and prevent contagion.
It must be taken into account that the infections of any surface must be carried out by experienced and trained personnel for greater guarantee.
If you believe your business or business has been exposed to the strain that causes COVID-19, you should not risk the lives of your employees, family members, or customers with premises disinfection and surface disinfection.
Covid disinfection to eliminate the coronavirus must be carried out by an expert disinfection company, highly qualified and with a disinfection system that offers the best guarantees.
Disinfection service adapted to the coronavirus in Tunisia
At KSS cleaning, we also want to make our contribution to the fight against COVID-19 and we have installed several Covid Tunisia disinfection machines.
These machines operate free of charge for different sectors fighting against Covid-19.
Among them: Ambulances, taxis, police cars and civil guard cars and other emergency services that fight against the coronavirus COVID-19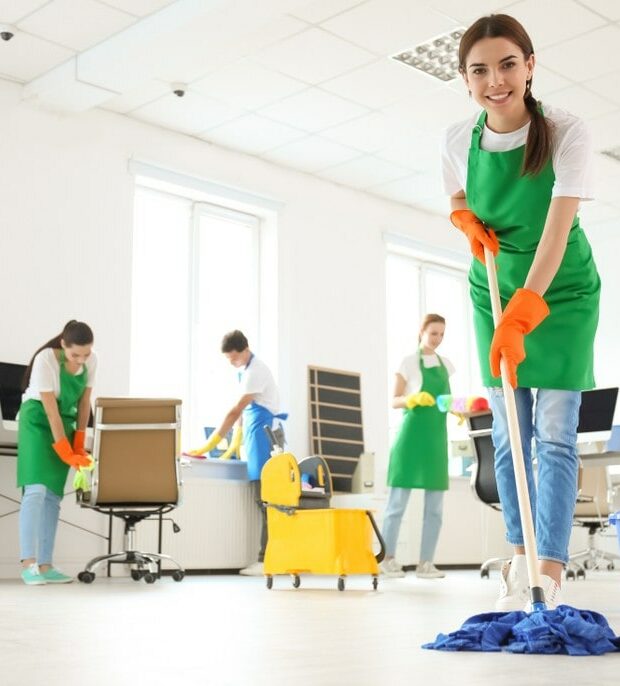 COVID-19: Cleaning and disinfection of surfaces and premises
The global coronavirus (COVID-19) outbreak is forcing businesses to work harder than ever to protect their facilities and vehicles from pollutant-free COVID-19 to prevent both their employees and customers from becoming infected. .
Keeping transport facilities and vehicles free of bacteria and viruses is essential so that any company can continue to provide its services with the maximum guarantees that people need in this period of health crisis caused by the new coronavirus Covid-19 .
KSS cleaning is a leading company in disinfection in Tunisia, with a strong experience in the disinfection of offices, restaurants, bars, hotels and other businesses, as well as buses, taxis, ambulances and any other means of transport make KSS your ally perfect this time to be able to continue to develop your commercial activity normally with the highest professional disinfection standards and the best possible guarantees.
Our company has a team of highly qualified, trained and experienced technicians who understand the risks of cleaning and disinfecting infectious germs, viruses and bacteria such as the Covid-19 coronavirus. We have the right equipment, and one of the most powerful and effective disinfectant products on the market. We are trained to safely and effectively disinfect areas affected by viral, fungal and bacterial contamination.
We can provide disinfection solutions and proven methods to disinfect healthcare facilities, clinics, hospitals, office buildings, any type of transport vehicle, gymnasiums, schools, medical buildings and any area and environment affected, always in the absence of people.
Contact us today for a free, no-obligation quote. We are here to help you
Nous offrons un service Pro de nettoyage aussi bien aux professionnels qu'aux particuliers.