Industrial cleaning concerns offices, manufacturing premises, factories, laboratories and in particular warehouses. It is therefore important to hire a cleaning service provider capable of providing you with an excellent industrial cleaning service. This will help you keep your installation in good condition. In a warehouse, dust and dirt grow quickly. There is also the abrasion of truck tires, transported dirt, cartons and other packaging materials, etc. If your warehouse is near a production facility, you may see a thick layer of dust on shelves, deposited products, and loose parts. Over the weeks and months, a Tunisia warehouse cleaning must be carried out by a professional.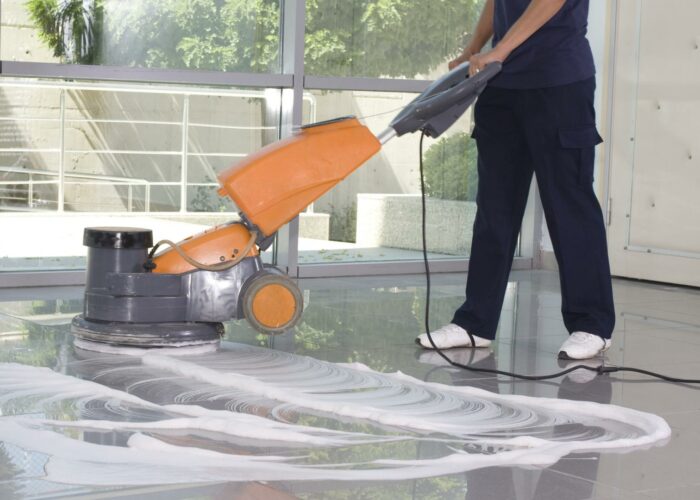 What is Tunisia warehouse cleaning?
Warehouse cleaning consists of performing wet and dry cleaning and possibly treating hazardous waste, used oils and other residues. A cleaning company like ours can provide you with competent cleaning agents.
They intervene with specific cleaning products and appropriate equipment to guarantee you a quality maintenance service. They will be able to carry out factory cleaning while respecting the specific technical requirements of your installation.
Trust our company KSS Cleaning to benefit from our professional expertise.
How to do warehouse cleaning in Tunisia?
Tunisia warehouse cleaning depends on its surface and its height. It requires specific know-how and equipment. If you want to outsource the maintenance of your factory or warehouse, quickly contact our company KSS cleaning. We offer industrial cleaning services tailored to your needs. Our cleaners can perform specific operations such as:
Maintenance of floors / surfaces / dishes.
Cleaning the air ducts.
Window cleaning.
Degreasing traces of oil or other grease to prevent the spread of bacteria.
Factory or warehouse cleaning can be essential for good hygiene in your premises. But this requires special conditions of intervention. It is for these reasons that you should contact us as soon as possible so that together we can find a formula that meets your requirements as much as possible.
Industrial warehouse cleaning Tunisia: why call on a professional?
There are many reasons why you may want to hire a cleaning company to maintain your premises and warehouses.
When you choose our company KSS Cleaning, we provide you with cleaning agents. Thanks to their skills and qualifications, they will be able to intervene effectively, because they are well trained in industrial cleaning.
Only are able to apply methods adapted to the nature of your places. Moreover, our teams work with professional equipment and specific cleaning products.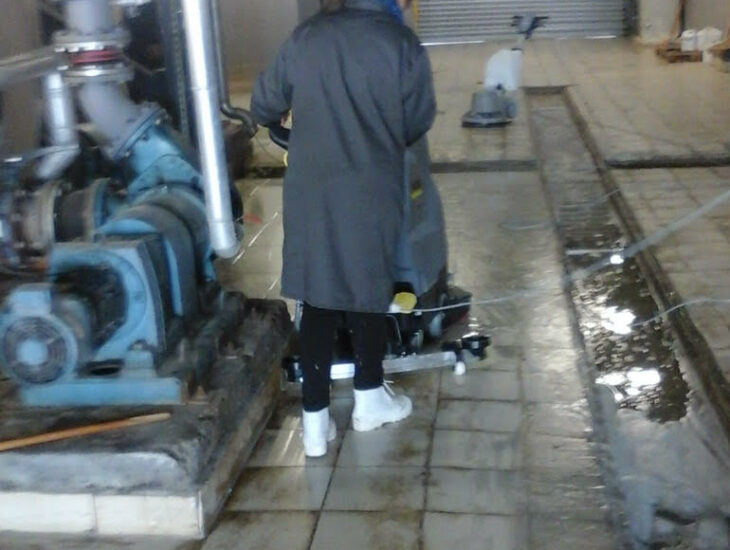 We are responsive to your requests in order to guarantee you a quality cleaning service while respecting the rules of Hygiene and Safety. KSS Cleaning is one of the companies that are able to highlight the expertise of its employees in order to satisfy its customers. Our cleaning company offers various services to different structures: offices, shops, condominiums, factories, supermarkets, stores, warehouses, etc. Our professional and responsive teams are always at your disposal to meet all your requirements.
We draw up detailed specifications to describe the service that will suit you. We also provide you with a free estimate, after an in-depth audit of the premises.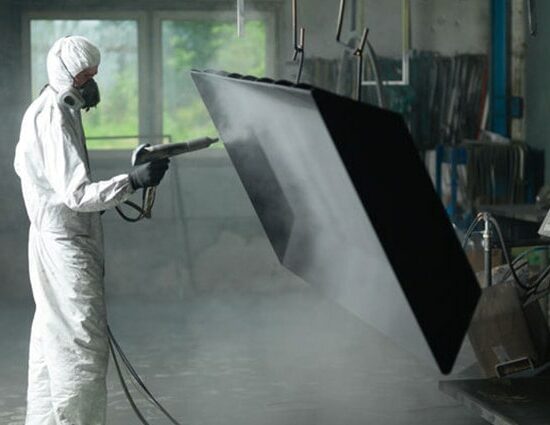 Factory and warehouse industrial maintenance and disinfection
In a warehouse, dust, grease and harmful substances can accumulate over time. We assure you a good quality of warehouse cleaning Tunisia and a maintenance of cleanliness as well as hygiene in your installation.
All waste and residue will be handled for the safety of your business. We have the necessary human skills to offer you industrial cleaning operations that correspond to your warehouse.
Trust KSS Cleaning for factory cleaning and warehouse disinfection. You will receive a free quote as soon as possible as well as other information on what exactly we do. We operate throughout the Ile-de-France region.
Nous offrons un service Pro de nettoyage aussi bien aux professionnels qu'aux particuliers.