Having a clean and well-organized workshop is a fundamental element to give a good image to your customers and to offer your employees a healthy working environment. Are you looking for a workshop cleaning company in Tunisia to entrust it with the maintenance of your premises? Contact us to benefit from our range of cleaning services which concerns all sectors of activity including workshops, factories, warehouses, car garages, etc. Such a task is complex and requires the know-how of a professional cleaning company.
How to do a Tunisian workshop cleaning?
In terms of industrial cleaning, it is essential to call on a competent service provider in the field who will take care of cleaning the factories, cleaning the floors, cleaning the spaces, cleaning at the end of the construction site, but also the machines therein.
Through their know-how, our agents are able to intervene on site to take care of the cleaning of Tunisian workshops while respecting hygiene standards.
Our experience and knowledge of the sector allow us to meet your specific needs.
Indeed, industrial buildings are workspaces that accommodate a large number of personnel.
This is why the cleaning of floors and surfaces must be done on a regular basis to ensure that your employees can work in a healthy and clean environment. This will also save you from the risk of accidents during the activities. Rest assured, our agents use suitable cleaning products, but also adequate cleaning equipment. The products are not dangerous either for individuals or for the equipment deposited in your workshop.
Who to call for a workshop cleaning in Tunisia?
Need to clean your workshop? trust our company specialized in the cleaning of factories but also in the cleaning of Tunisian workshops.
You can trust our cleaning experts to make your space and premises a great place to work.
We operate throughout Tunisia to meet the needs of professionals and companies in need of a cleaning service.
By choosing to call on a professional in the field, you have many advantages.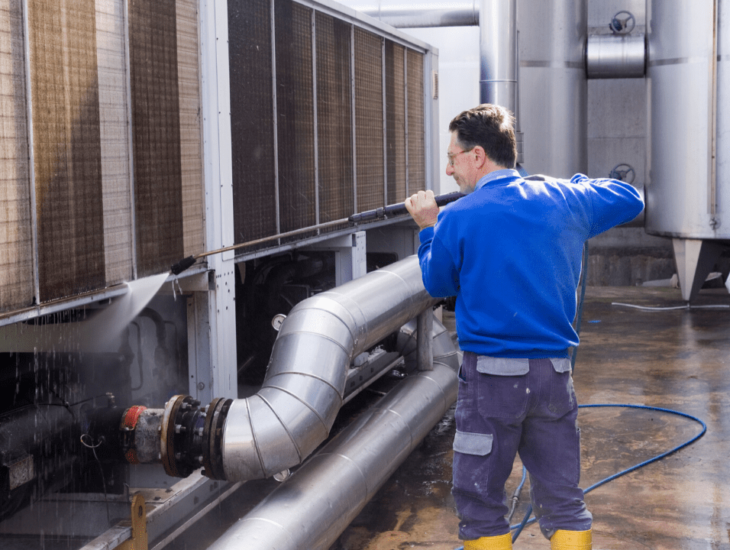 Whether you have a factory, a workshop or offices, whatever the size of the space to be treated, we have the necessary skills and the right equipment to provide you with quality work. Anxious to meet your expectations, we offer you tailor-made services. This way, all you have to do is tell us which cleaning services you need within your establishment.
Whether it's for daily, weekly or monthly cleaning, the choice is yours! Do not hesitate to contact us to benefit from our advice and to assist you in achieving your cleanliness and hygiene objectives.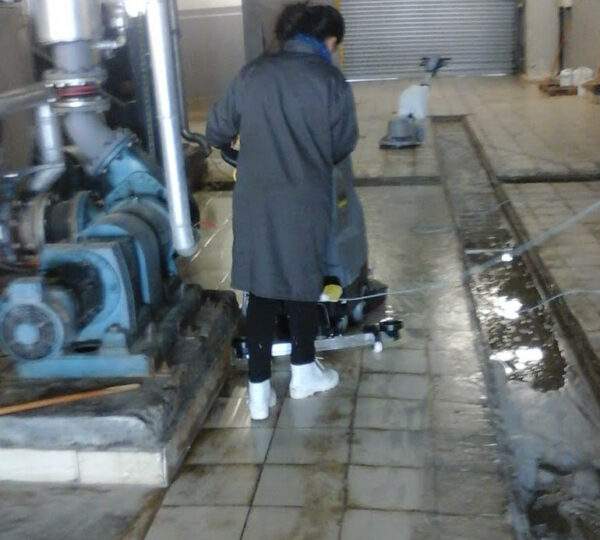 Service Cleaning and maintenance of production workshops
Our Tunisia workshop cleaning company offers its services for small and large companies.
Our experience acquired in industrial cleaning and cleaning of production plants, allows us to provide you with quality services that meet your requirements.
We will help you and we will accompany you in the choice of cleaning service such as the maintenance of the production workshops.
Indeed, the hygiene and cleanliness of the premises has become essential.
This is why we put our experience in cleaning spaces and workshops in your hands.
We offer a whole range of cleaning services including the maintenance of floors and surfaces with the possibility of carrying out a tailor-made and quality cleaning. Indeed, we have the skills and quality maintenance products specially designed for the maintenance of production workshops.
If you need more information on Tunisian workshop cleaning or warehouse cleaning, do not hesitate to contact our maintenance and industrial cleaning company, expert in its field!
Nous offrons un service Pro de nettoyage aussi bien aux professionnels qu'aux particuliers.